Quand la peur vous étreint… tuile après tuile…
Betrayal at the House on the Hill est un jeu de plateau et d'aventures pour 3 à 6 joueurs.
Version Française.
3 À 6 JOUEURS
ENVIRON 60 MINUTES
À PARTIR DE 12 ANS
DATE DE SORTIE: OCTOBRE 2019
EDITION: WIZARD OF THE COAST
DESCRIPTION
Prenez une grande inspiration avant d'entrer. Ce pourrait être la dernière fois.
Dans le jeu Betrayal at House on the Hill, votre terreur grandira à chaque tuile posée, durant l'exploration d'une maison infestée de monstres horribles, et recélant de mortels secrets. Au fur et à mesure que vous découvrirez les pièces uniques, vos compagnons explorateurs et vous devrez compter les uns sur les autres pour survivre aux horreurs qui vous guettent.
Mais prenez garde : la maison retournera l'un d'entre vous contre les autres. Il faudra mobiliser tous vos points forts et vos talents pour vaincre le traître et survivre.
Ce grand classique américain du jeu de société et d'épouvante contient 50 scénarios diaboliques et des dizaines de pièces plus dangereuses les unes que les autres. Vous reviendrez encore et encore dans cette maison sans jamais jouer deux fois la même partie.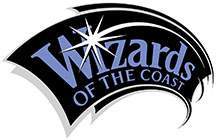 CARACTÉRISTIQUES
Auteur(s) Bruce Glassco
Éditeur(s) Avalon Hill Games, Wizards of the Coast
Langue(s) Français
MATÉRIEL
1 livret de règles, 2 livrets de hantises, 45 tuiles, 6 figurines, 86 cartes, 149 jetons, 6 attaches en plastique, 1 compteur.
GALERIE