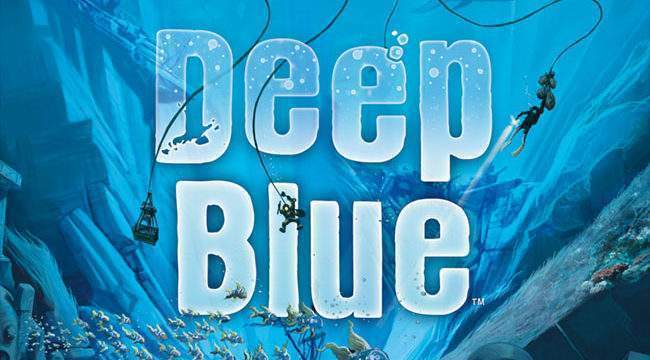 Days of Wonder annonce la sortie prochaine de son nouveau "gros jeu"; Deep Blue.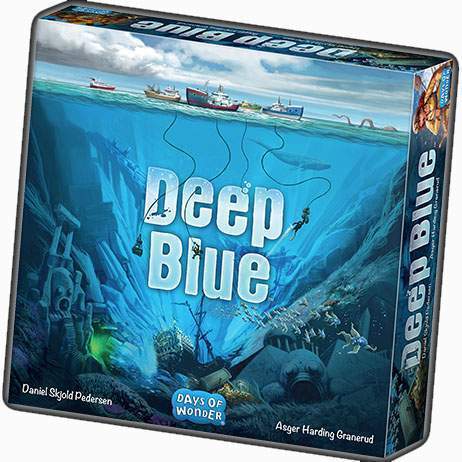 Deep Blue est un jeu familial de prise de risque dans lequel les joueurs explorent des épaves sous-marines et tentent d'en ramener les richesses à la surface. Recrutez les meilleurs plongeurs, navigateurs et archéologues qui augmenteront vos gains et vous protégeront des dangers, joignez-vous aux expéditions de vos concurrents, poussez ceux qui veulent profiter des vôtres à la faute, et sillonnez les mers à la recherche de fabuleux trésors.
Deep Blue est un jeu pour 2 à 5 joueurs de Daniel Skjold Pedersen (Une Histoire de Pirates) et Asger Harding Granerud (Flamme Rouge). Durée de parties: environ 45 minutes.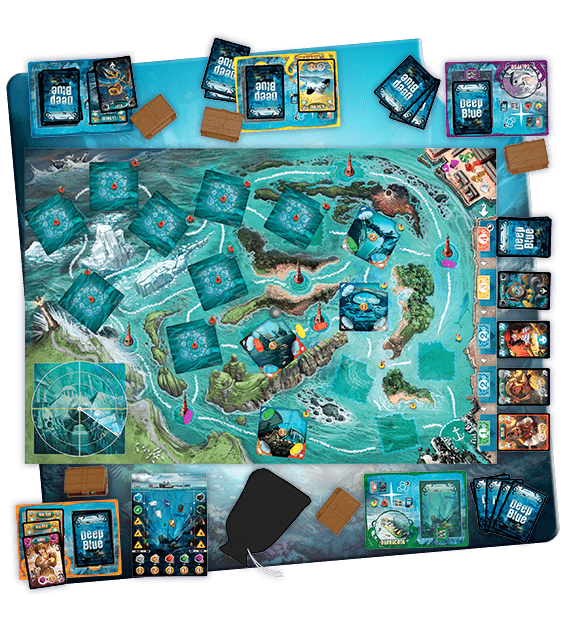 Sortie en octobre, au prix de 45€. plus de détails et règles du jeu téléchargeables sur le site de Days of Wonder.