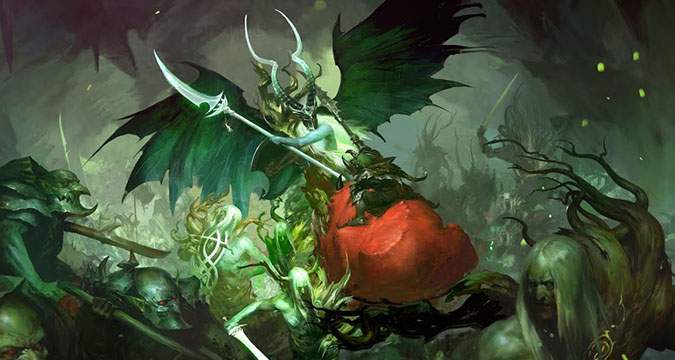 Les précommandes pour DAMNALOUF, un nouveau starter pour AGE OF SIGMAR sont ouvertes.
Ce nom un brin… euh… ridicule désigne une boîte de bataille consacrée à l'impitoyable combat livré par deux factions ennemies, les Sylvaneths et les Gloomspites Gitz. Un affrontement qui lui, n'a rien de ridicule, car les deux races se détestent cordialement.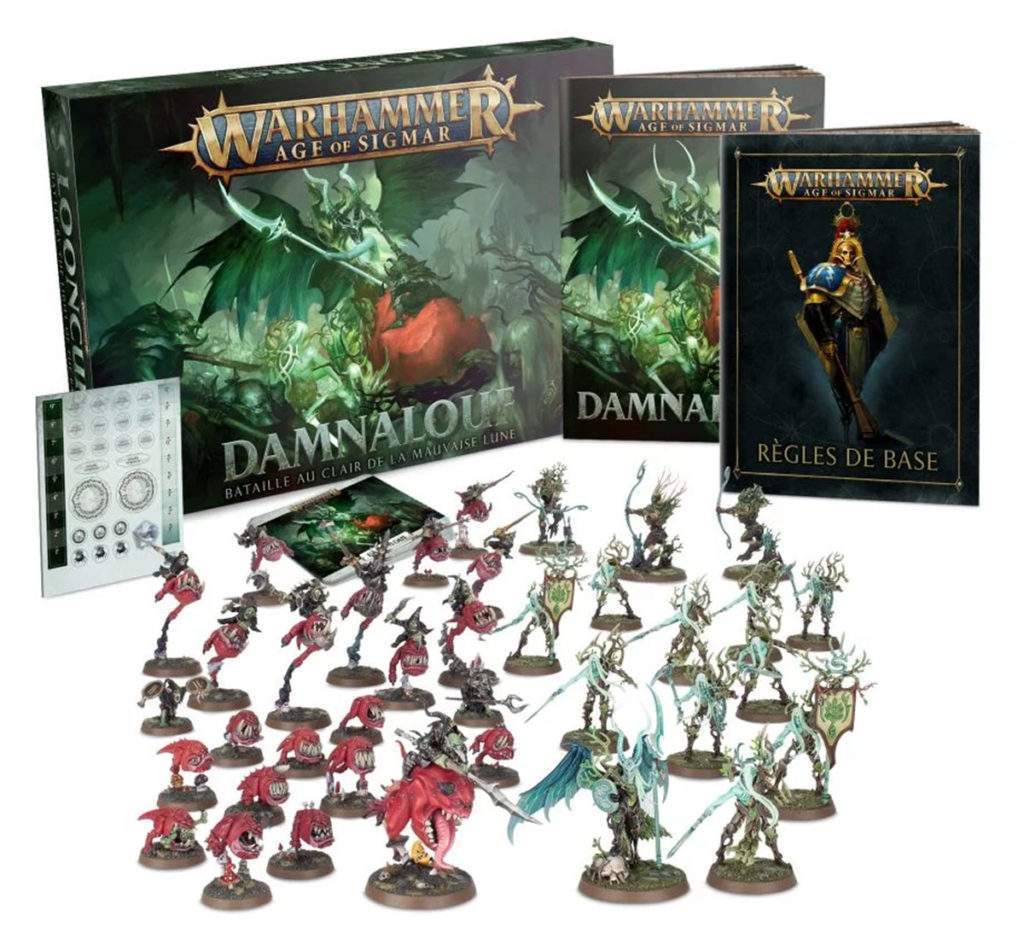 A l'intérieur de la boîte, on peut trouver un livre de 40 pages qui vous permettra de reconstituer des affrontements entre Squigs et Sylves de guerre, divers marqueurs, une quarantaine de figurines et un livret récapitulant les règles de base d'AGE OF SIGMAR. Cela qui vous permettra de débuter immédiatement les parties (ou de compléter vos collections).
Sortie le 11 mai. Prix : 125€
Pour en savoir plus, rendez-vous sur le site de Games Workshop