Voilà une news qui va ravir les fans du jeu vidéo GOD OF WAR 5 (dont je fais partie) : CMON a annoncé la mise en route d'un jeu de cartes basé sur le hit de SONY et, cerise sur le gâteau, EDGE se chargerait de la localisation française. Youpi.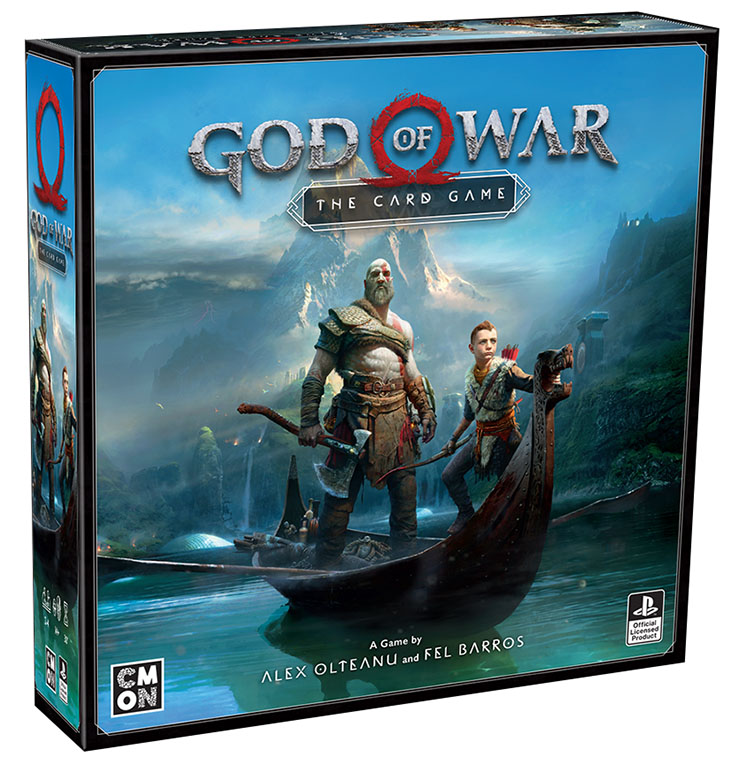 Dans GOD OF WAR : THE CARD GAME, les joueurs endossent le rôle des Nornes et essaient différents combinaisons d'héros et d'évènements dans l'espoir d'empecher Ragnarök. Chaque partie est une nouvelle tentative ayant pour but de sauver Midgard. GOD OF WAR est un jeu de cartes pour un à quatre joueurs, qui doivent œuvrer en commun pour accomplir des quêtes en utilisant au mieux les pouvoirs de héros comme Kratos, Mimir, Atreus et autres personnages du jeu vidéo.
Dans GOD OF WAR : THE CARD GAME, chaque quête est généré par une mécanique qui devrait assurer un bon renouvellement des parties. C'est du moins ce que nous assure l"éditeur, tout comme la sortie d'un starter deck accompagné d'extensions permettant aux joueurs de personnaliser leur deck.
Le jeu devrait être disponible au troisième trimestre 2019.
Plus de détails sur le site de CMON.