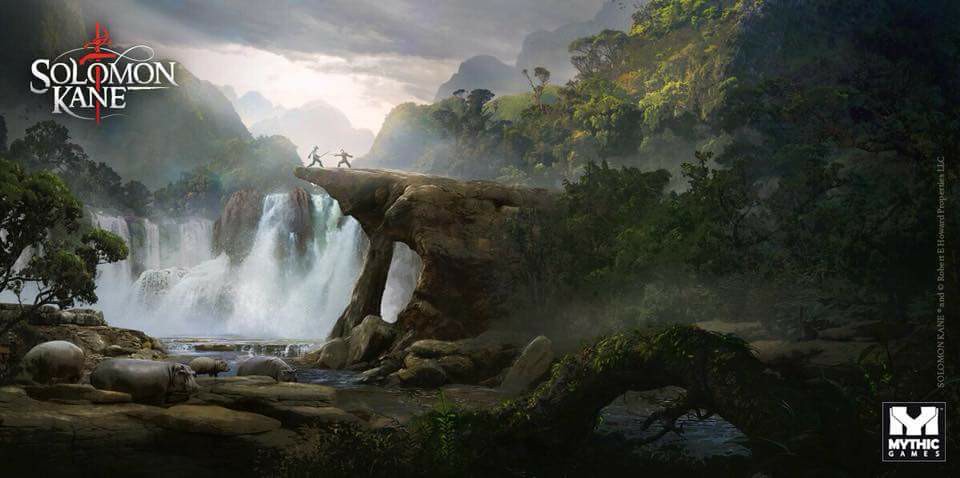 Après Time of Legends : Joan of Arc, qui entraîne les joueurs dans un univers médiéval où se mêlent histoire de France (la guerre de cent ans) et folklore fantastique, pour y vivre des aventures très immersives grâce à son superbe matériel – décors et figurines de grande qualité à l'échelle 15mm – l'équipe créative de Mythic Games se lance dans un nouveau KS qui fait déjà parler de lui : Solomon Kane.


Solomon Kane est un personnage créé par Robert E. Howard. Oui, celui a qui l'on doit le célèbre Conan. Cependant, ici, on ne se situe pas dans un monde medfan testotéroné mais dans un XVIeme siècle à l'atmosphère low dark gothic  fantasy (rien que ça!).  Solomon Kane est un puritain anglais, un bretteur, un justicier qui voue son existence à lutter contre le Mal. Dans ses aventures, qui le mènent à travers le monde, il va combattre démons, malfrats, sorcières vampires… et sa Némésis, le Loup. Les nouvelles entretiennent une atmosphère sombre, parfois lovecraftienne, souvent envoûtante.
Dans les textes d'Howard, Solomon Kane est un personnage solitaire. De plus, il présente un profil peu séduisant : celui d'un fanatique religieux, un homme vindicatif et psychorigide. Aussi, je me demandais bien comment Mythic Games allait aborder le sujet. J'en ai su un peu plus après quelques échanges avec Léonidas Vespérini (Mythic Games Director) et Jake Thorton (game designer).


Solomon Kane sera un jeu coopératif. Les joueurs n'y joueront pas le personnage lui-même  mais ils incarneront les quatre vertus cardinales qui composent la psychologie de Solomon Kane (courage, tempérance, prudence, justice) à travers un système de jeu narratif et chapitré. La façon dont les joueurs géreront les événements d'un chapitre, et l'influence de leurs vertus, aura des conséquences directes sur son déroulement mais aussi sur la suite de l'histoire, amenant là une intéressante variété scénaristique et un bon renouvellement des parties.
A noter que si le système de jeu repose sur le talent, qui n'est plus à prouver, de Jake Thornton, l'aspect respect de l'œuvre se voit également privilégié avec la présence dans le staff, en qualité de consultant, de Patrice Louinet, qui n'est nul autre que le plus grand spécialiste de Robert E. Howard. Nul doute que Patrice Louinet va porter un regard très affûté sur l'environnement et l'aspect visuel de ce jeu qui devrait employer des figurines de 32mm – dont nous avons pu voir un superbe aperçu lors du Festival International du Jeu, à Cannes.


Vous pouvez suivre l'évolution de ce nouveau KS de Mythic Games à vous abonnant au groupe Facebook dédié au jeu.