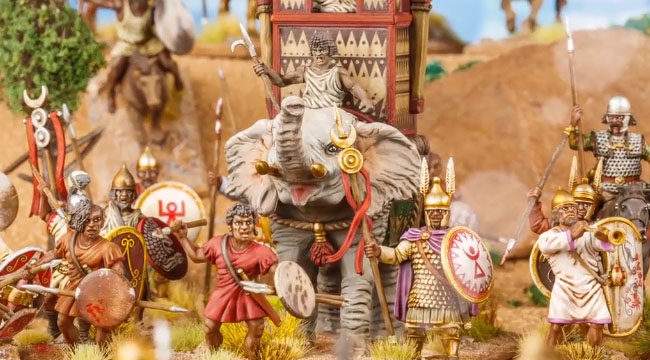 Clash of Spears, wargame tactique à figurines est désormais sur kickstarter!
La République de Rome se lève et le devoir vous appelle! Alors, rassemblez vos hommes et lancez-vous dans cet univers fait d'escarmouches sanglantes et de combats à mort propre à ces temps anciens.
Que votre groupe de guerriers change le cours de l'histoire en tendant une embuscade à Dionysus le Tyran dans les rues de Syracuse ou que vous essayiez simplement de nourrir vos hommes en volant les troupeaux ennemis, Clash of Spears, nous promet l'éditeur Fighting Hedgehog, vous scotchera sur votre siège avec ce jeu aux règles rapide mais profondément tactiques, soutenu par des miniatures Victrix magnifiquement sculptées.
A noter qu'une version française du livret de règles n'est pas prévue.