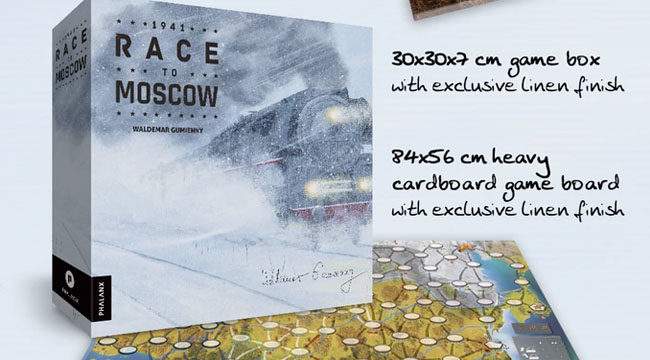 Asyncron, éditeur spécialisé dans le jeu de société à thème historique, annonce le lancement ce jour de la campagne kickstarter de 1941: Race to Moscow. 1941: Race to Moscow est un jeu édité par Phalanx Games et Asyncron se voit confier le travail de localisation en français.
1941: Race to Moscow fait suite à l'excellent 1944: Race to the Rhine, distribué par Asyncron mais toujours inédit en français.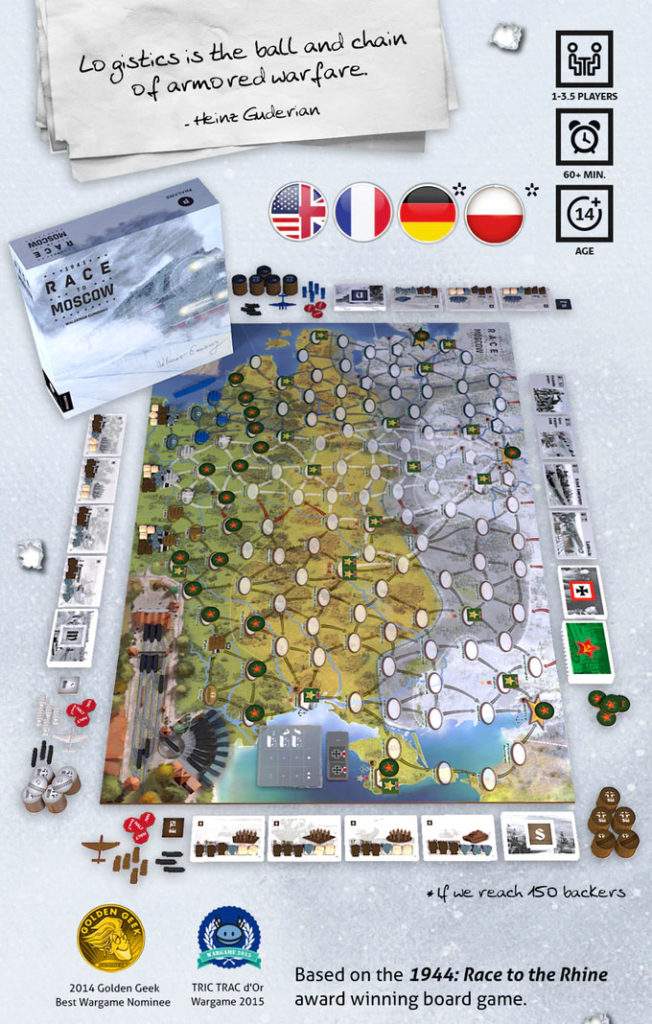 Dans 1941: Race to Moscow, considérée par certains comme une opération de ramassage et de livraison sur le thème de la guerre, et par d'autres une approche très simple (mais pas simpliste) de la logistique militaire à grande échelle, les joueurs jouent le rôle de chef d'état-major quarts de maîtres) de trois groupes d'armées massifs, formés de près de 200 divisions, qui visent les centres de l'Union soviétique – Moscou, Léningrad et Rostov. La campagne elle-même devait être rapide et audacieuse, avec l'objectif d'atteindre les objectifs avant l'hiver. En réalité, après la dernière poussée – l'opération Typhoon -, les troupes d'invasion atteignirent les environs de Moscou et regardèrent à travers des jumelles les flèches du Kremlin un matin glacial de décembre. Et puis, la contre-offensive soviétique a commencé.
Pour en savoir plus, la page kickstarter de 1941: Race to the Moscow