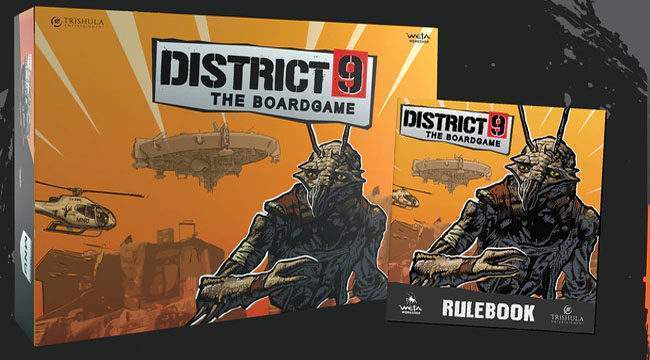 District 9: The Boardgame est un jeu compétitif édité par Weta Workshop et Trishula Entertainment. Son thème s'inspire du célèbre film de SF de Neill Blomkamp qui voyait des extraterrestres victimes de la cupidité et de la cruauté humaines.
Avec District 9: The Boardgame, retournez dans le district 9 et revivez les trois jours du film sous un nouvel angle. Conduisez votre faction à travers le bidonville extraterrestre à la recherche de la technologie qui vous donnera l'avantage. Récupérez le plus de technologie possible, prenez le contrôle du district et revendiquez votre victoire!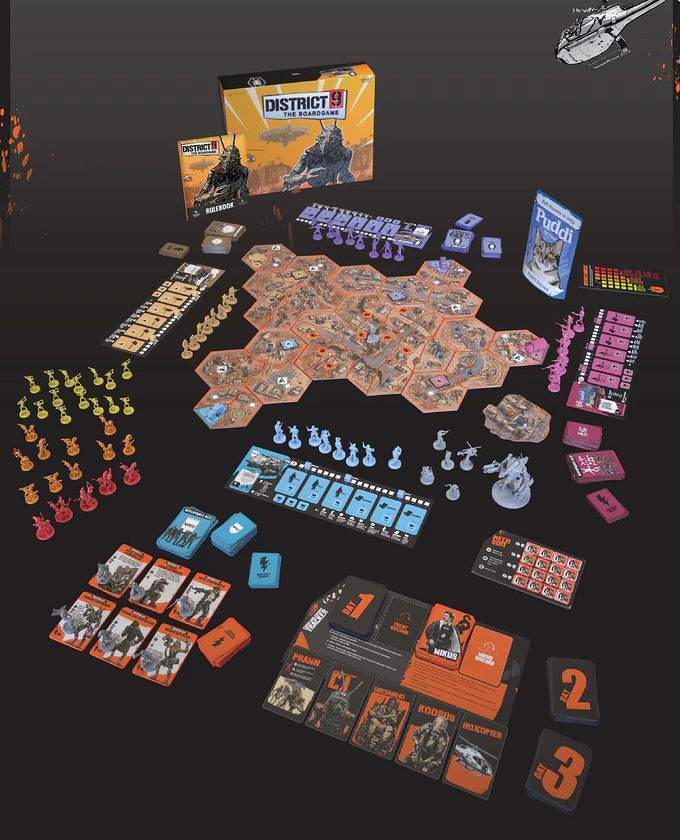 District 9: The Boardgame est un jeu de stratégie et de combat tactique pour 2 à 4 joueurs âgés de 10 ans et plus, pour des durées de parties comprises entre 90 et 180 minutes.