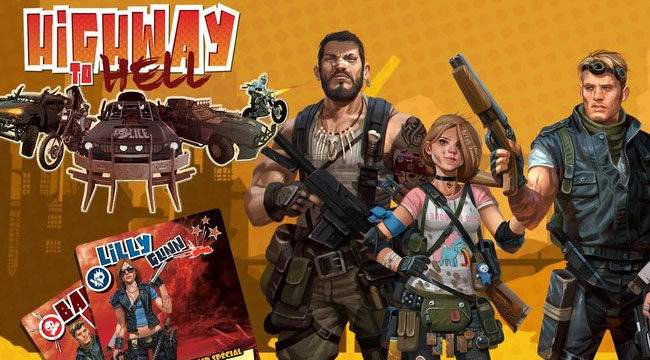 Si vous avez raté la campagne kickstarter de Highway to Hell mise en place par The Red Joker et que les univers à la Mad Max (1er volet) vous branche, rassurez-vous, Victoria Games a pensé à vous!
Vous avez toujours incarner voulu un Pacificateur, un Vigilante ou un Aigle de la Route, le jeu de Pascal Bernard va vous permettre de conduire des bolides customisés et, armés jusqu'aux dents, mater les gangs qui écument le District 31.
Pour le moment, Victoria Games va assurer la distribution de la boite de base, au prix de 25€, les extensions fournies avec le pledge KS suivront… peut-être. Mais, bon, pour l'avoir testé, je peux vous assurer que la version de base se suffit largement à elle-même.
Si vous désire en savoir plus, Pascal Bernard nous donne quelques infos sur cette vidéo Victoria Games.