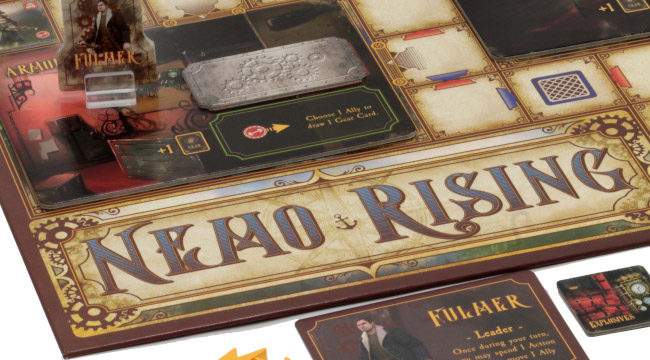 Nemo Rising: Robur the Conqueror est un jeu coopératif édité par Wizkids. Il prend comme sources les nouvelles aventures du capitaine Némo et de son équipage du Nautilus, qui sont présentées dans le roman de C. Courtney Joyner; Nemo Rising (encore inédit en français).
Le jeu permet à 1 à 4 joueurs d'assumer les rôles des protagonistes de la série, le capitaine Nemo, Sara Duncan, Adam Fulmer ou Ulysses S. Grant, alors qu'ils explorent de nouveaux mondes, surmontent des obstacles dangereux et réalisent des missions difficiles.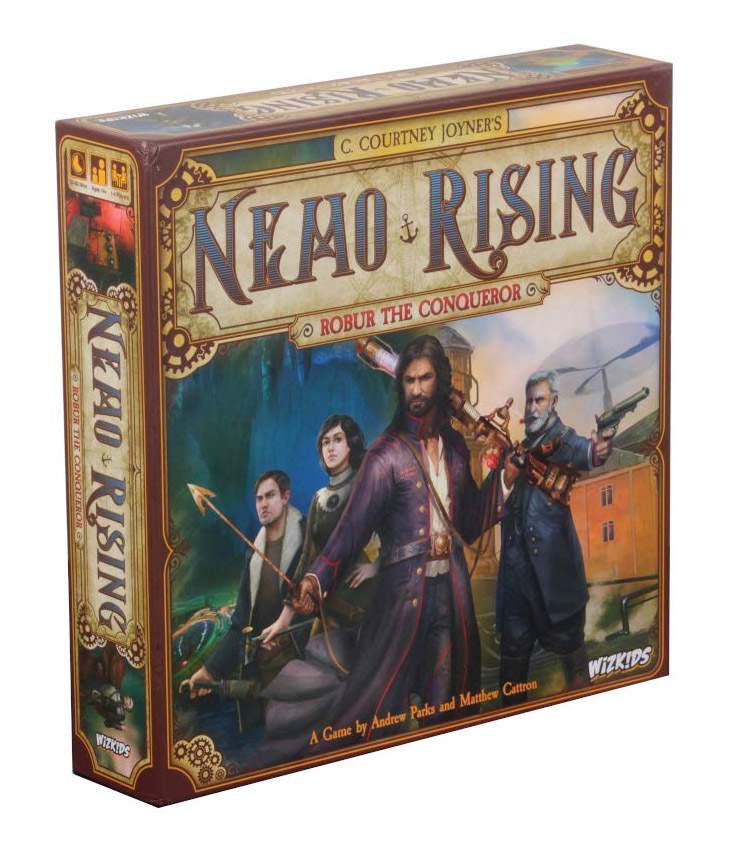 Le joueurs peuvent collaborer à travers deux scénarios.
Le premier scénario est The Undersea Grotto. Vous devez vous aventurer à l'extérieur du Nautilus pour collecter des provisions tout en évitant les hydres marines, les pilleurs d'épaves et le Kraken mécanique.
Le deuxième scénario est City in the Sky, où vous devez déjouer les plans de Robur le Conquérant et de son armée de fantassins, de chiens de guerre et de créations steampunks.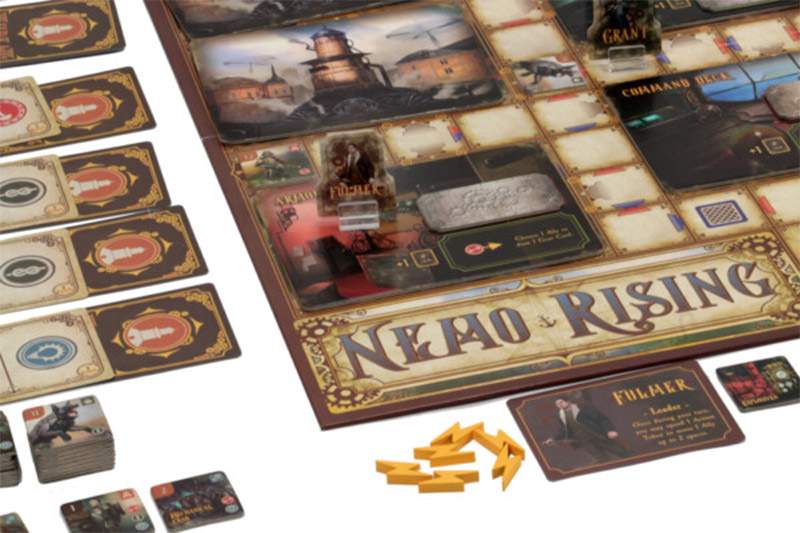 Des cartes d'action spéciales et des dés personnalisés vous permettent de d'effectuer ces dangereuses missions et de vaincre de puissants ennemis afin de sauver le monde.