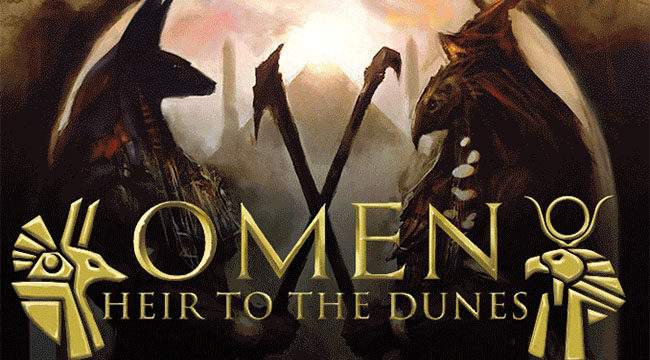 Un ancien conflit ressurgit des sables brûlants de l'Egypte. Les héritiers d'Anubis et d'Horus rassemblent leurs disciples et leurs initiés pour la guerre qui s'annonce. Dans quel camp ira la victoire et de quel côté penchera l'Egypte: la lumière ou l'obscurité?
Omen: Heir to the Dunes est le dernier né de la saga Omen, une série de jeux de cartes standalone créée en 2011 par John Clowdus. Tous (Omen: A Reign of War, Omen: Edge of the Aegean et Omen: Fires in the East) sont encore inédits en français. C'est Kolossal Games qui est désormais l'éditeur de la saga Omen, prenant le relais de Small Box Games et c'est Kolossal Games qui a lancé ce Kickstarter.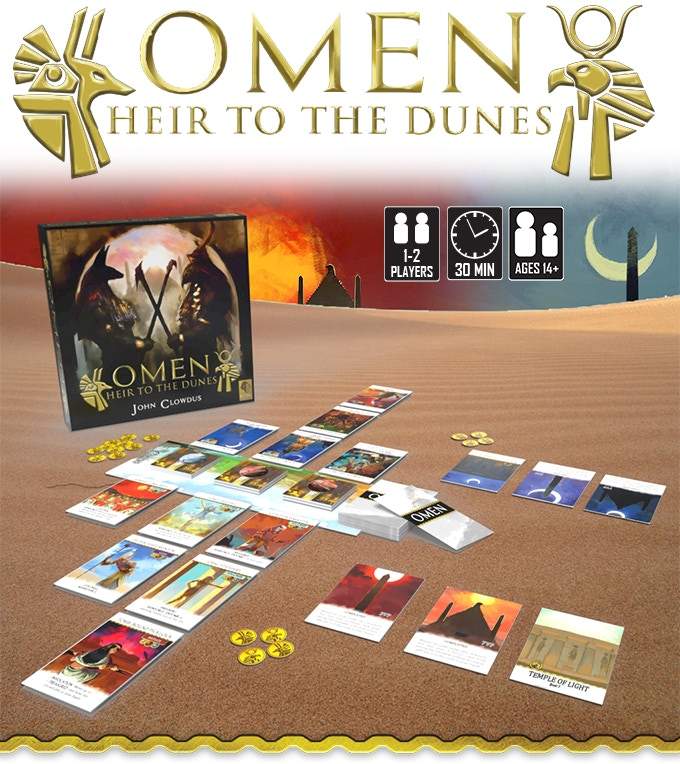 Cette extension est la plus grande importante depuis Omen: A Reign of War. Elle comprend non seulement toutes les nouvelles cartes d'unités et les tuiles de récompense compatibles avec tous les jeux de la série, mais introduit également des nouvelles factions et un tout nouveau moyen de remporter la victoire.
Omen: Heir of the Dunes est un jeu de cartes de style fastplay et tactique, de difficulté moyenne, pour deux joueurs (mais un mode solo est proposé dans cette extension). Durée des parties: environ 30 minutes.
Si vous voulez en savoir plus…