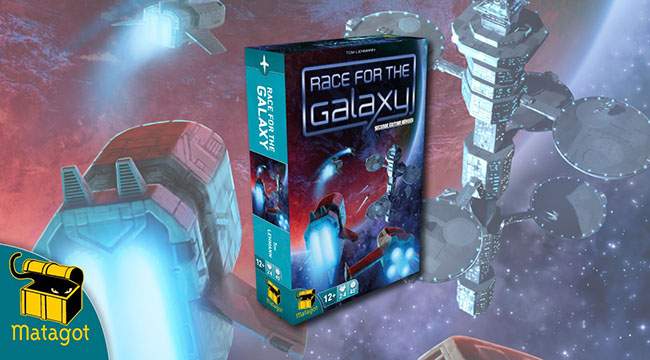 Le jeu Race to the Galaxy, qui connut un beau succès en son temps, est de retour en 2020!
A cet occasion l'éditeur Matagot a ouvert une discussion sur sa page facebook afin de recueillir les retours d'expérience des joueurs. Le but, évidemment, étant d'offrir à sa clientèle une nouvelle édition encore meilleure que la précédente.
Race to the Galaxy est un jeu de cartes évolutif créé par Thomas Lehmann et édité en 2007 par Ystari.