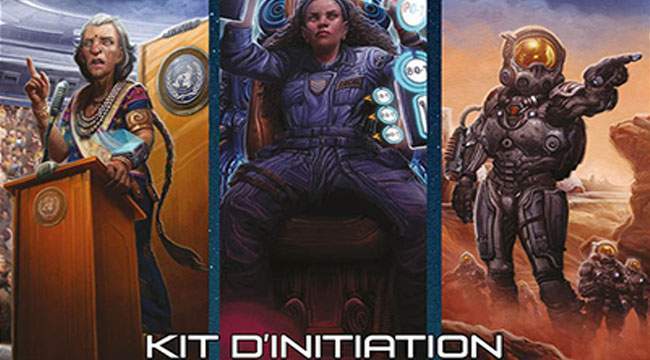 Black Book Editions et Green Ronin annoncent le lancement de la précommande participative pour le jeu de rôle The Expanse adapté des romans de James S.A. Corey (et objet d'une série TV très réussie).
Celle-ci aura lieu sur la plateforme participative Game On Tabletop le mardi 8 décembre à 20h, et vous pouvez d'ores et déjà vous inscrire sur la page de la préco participative pour ne pas oublier ni louper le lancement.
Mais ça n'est pas tout ! En effet, Black Book vous propose dès à présent de télécharger gratuitement le PDF du Kit d'initiation The Expanse ! Dans ce PDF de 42 pages, vous découvrirez :
L'univers de jeu (pas besoin d'avoir lu les romans ou vu la série disponible sur Amazone Prime)
L'adaptation des règles du Système Age à l'ambiance des romans de James S.A. Corey (le système Age est également utilisé pour le jeu de rôle Dragon Age, dispo en VF ici)
6 personnages prétirés
et un grand scénario pour vous lancer à l'aventure !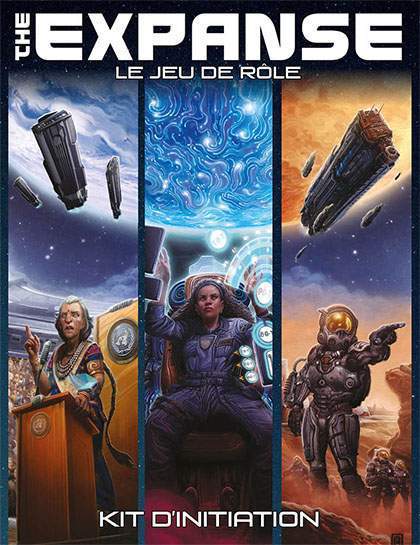 Description de l'éditeur:
The Expanse vous invite à prendre part à des aventures se déroulant dans le système solaire décrit par James S.A. Corey dans ses romans éponymes ; un monde futuriste où l'humanité a quitté la Terre pour s'installer sur Mars, sur la ceinture d'astéroïdes ou sur les lunes de Jupiter et de Saturne. Une guerre froide a fait rage pendant quelque temps entre les Nations Unies de la Terre et la République du Congrès martien. Ces deux grandes puissances survivent aux dépens du labeur et des ressources des Ceinturiens, les habitants de la Ceinture et des Planètes Extérieures. La soi-disant Alliance des Planètes Extérieures réclame l'attention et la justice des Planètes Intérieures, mais en vain. La découverte d'une technologie réellement extraterrestre, la « protomolécule », a modifié l'équilibre des forces. Une corporation sans scrupules a nourri cette protomolécule de milliers d'habitants de la station spatiale Éros. Depuis qu'Éros s'est écrasée à la surface de Vénus, le système solaire est au bord de la guerre totale. Mais qui peut dire ce qui émergera des nuages tourbillonnants de Vénus lorsque la protomolécule aura achevé son œuvre ?