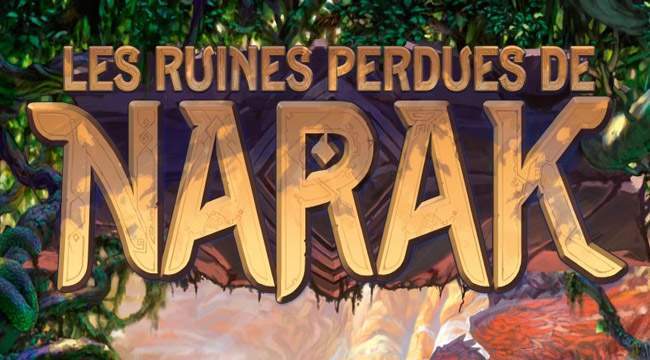 Iello a annoncé la sortie fin 2020 de la localisation de Lost Ruins of Arnak, un jeu des tchèques Min & Elwen édité par CGE (Sanctum, Codenames, Through the Ages…) . Pour l'occasion, ils ont eu la sagesse de changer une partie du titre… quoique Les ruines perdues d'Arnak, cela aurait eu son charme.
Les ruines perdues de Narak est un jeu d'exploration et de gestion de ressources qui associe deckbuilding et placement d'ouvriers. En effet, le jeu ajoute aux spécificités du deckbuilding, celle de pouvoir placer des ouvriers sur le plateau en jouant ses cartes. Et plus vous explorez l'île, plus les actions disponibles sont nombreuses, ce qui augmente les choix et assurent la rejouabilité
Comme nombre de jeux actuels, Les ruines perdues de Narak intègre un mode de jeu solo.
Un jeu de Mín & Elwen
Illustré par Jiří Kůs, Ondřej Hrdina, Jakub Politzer, František Sedláček, Milan Vavroň
Pour 1 à 4 joueurs
Edité par CGE et IELLO
Sortie fin 2020