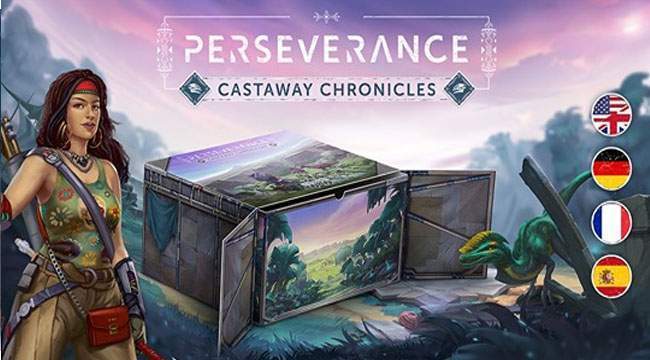 Vous faites partie des survivants du naufrage du paquebot de luxe Pearl of the Sea. Aussi ambitieux que charismatique, vous avez décidé d'accompagner les passagers les plus courageux du navire et de débarquer sur une île mystérieuse. Là, votre peur et votre incertitude sont rapidement remplacées par une certitude: c'est l'aventure que vous avez attendue toute votre vie !
En suivant les conseils de l'officier supérieur du navire, vous participez à la fois à l'organisation des défenses contre les bêtes féroces et étranges qui peuplent le pays et vous semez les graines d'une nouvelle société. Vos efforts ne passeront pas inaperçus ; tout ce que vous faites pour la communauté, et si suffisamment de personnes se rallient à vous, vous serez une force avec laquelle il faudra compter au cœur de cette étrange nouvelle terre.
Perseverance : Castaway Chronicles est un jeu de plateau composé de deux épisodes; deux jeux stratégiques, compétitifs et autonomes pour 1 à 4 joueurs, édité par Mindclash Games. Les deux jeux sont jouables individuellement ou ils peuvent être combinés pour obtenir un mode Chronique d'une grande rejouabilité, poussé par une mécanique commune mais sans aucun élément de type legacy.
Le moteur tourne via une mécanique de draft et de placement de dés sur plateau modulable. Chaque épisode est conçu comme un jeu à part entière, l'aspect narratif est mis en forme par le coté évolutif de cette mécanique, qui évolue au fil de chaque épisode.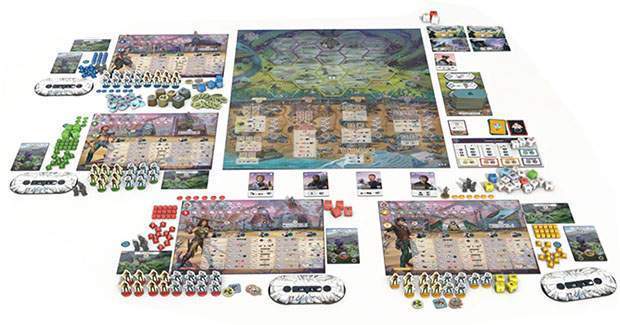 La campagne kickstarter propose deux types de contributions: un standard pledge à 95$ et un deluxe pledge à 135$ (qui inclut notamment des figurines de dinosaures). La version française est disponible moyennant une contribution supplémentaire de 5$.
Pour en savoir plus; la page kickstarter de Perseverance: Castaway Chronicles